"SAVE OUR PLANET" CONFERENCE AND CEREMONY IN MONGOLIA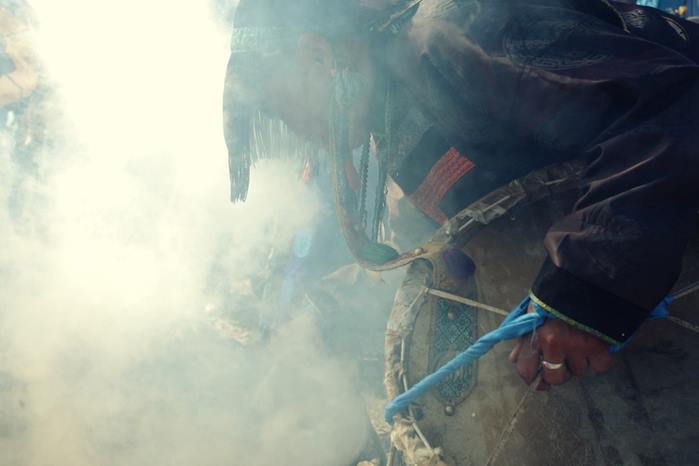 From 21 to 25 September 2015
-Program (4 days)
September 21. Conference, Ulaanbaatar, Mongolia
10:00 Opening Ceremony of the shamanic conference.
Opening with folk performances Mongolian shamans and Presentation.
12:00 Report of the Conference and shamans, each turn, each shaman rites and present activities and emergencies of our planet.
You can present us a summary of your presentation for a quarter of an hour.
1:00 p.m.  Meals
2:00 p.m.  Conference
7:00 p.m. Dinner
September 22-23. Shamanic ceremony in Terelj National Park
10:00 Shamanic ceremony in Terelj National Park. Each shaman rituals.
Sacred Fire Ceremony 6:00 p.m.
September 24, Last Day
10:00 Closing Ceremony
12:00 Introduction to Mongolian riding
14:00 Visit the monument of Genghis Khan
Please contact us by the following mail: [email protected]
Contact and Information
· Tel: 976-8807-7002 (Munkhgerel Battsogt Mongolia)
· Tel: 0662410875 (contact in France)
Travel Programme at the shamanic shamanic festival in Mongolia. If you are shamans, this 4 day trip will be offered free of charge by the Association of Mongolian shamans Gerliin Urguu. If you are not a shaman, you have a financial participation representing 230 Euro accommodation and meals.
After this exceptional opportunity, if you want to discover Mongolia by making a little trip. Here's what we offer:
Travel in Mongolia
September 18: Leaving from Europe
September 19:
Arrival in Ulaanbaatar, Mongolia. Home shamans and we can spend the day today to visit the city and its picturesque museums. Night and dinner in a yurt. (All costs will be festival organizer expense)
September 20 : Departure ceremony in the countryside and among the shamans
From 21 to 24 September: Festival by program. (All costs will be festival organizer expense)
During these days, if you want to direct a shamanic ritual of your country, we will be very happy to learn and support you.
September 25: Departure by bus to the north of Mongolia, where the global water sources are located. Overnight in tent. Several Mongolian shamans will accompany us. It will be the opportunity to attend these Mongolian rituals.
September 26: Arrival at Lake Huvsugul second source of fresh water on the planet and night in a yurt .
September 27: Rituals and we will visit the area, visiting pastoralists, exploring the lives of Mongolian nomads
September 28: Relaxation at the lake and hike to the top of the cliff Hadan Hyasaa for those wishing
29-30 September: Back to Moron city capital of the province
October 1 : Back to Ulaanbaatar
October 2 : Stay in Ulaanbaatar
October 3 : Back Europe
Then you need a valid passport.
Stay during the Festival costs are borne by the Festival, but the trip would commit some fresh like this:
- An all-terrain vehicle with driver and petrol
- The nights in a yurt,
- Meals cooks by a cook
- Materials camping
- Natural Park Entrances,
- The nights in Ulaanbaatar,
- The museum entrance
Financial participation amounts to 1890 euro TTC flight from Europe included.
If you need more information, please contact us by mail.